Remote corners of Chad
Over the past two thousand years the Gospel has spread to much of the world, but the hard-to-reach corners like remote Chad have been neglected. Since these areas are difficult or impossible to access by normal transport, it is hard for the church to share the Gospel to the 'end of the earth'
Image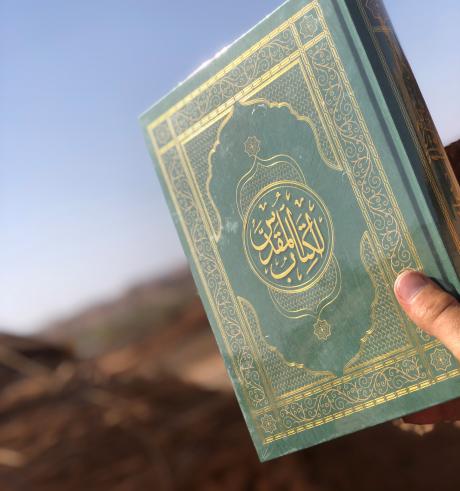 Photo: Phil Henderson
Chadian Arabic Bibles
Subsidised flights
Because of the relatively high cost of operating our aircraft, MAF has been able to raise funds in order to subsidise specific flights for the local church to the point that you, the local missionary, pay only a fraction of the actual costs! MAF can do this because like us, our partners in Europe want to see the Gospel brought to the most isolated people, and who better to bring it than the local church. Chadians serving Chadians.
Contact us so we can help you to plan your outreach.
Report back – Being a blessing in Chad and elsewhere.
We ask you to write a small report on the work that was done during your mission. We use these reports and stories to continually raise more money and ask for prayers in churches all around the world. In that way the church in Chad and around the world can be a blessing to each other.